Welcome to Independent Practice
Dental hygienists are opening their own practices in record numbers across Canada. Whether your dream is to build a new practice from scratch, start a mobile dental hygiene practice, or work from your own home, CDHA provides the tools, courses, resources, and expert advice to get you started.
A CDHA member benefit specifically for current (and future) independent practitioners

CDHA and First Data, a leader in the electronic payment processing industry, are pleased to announce a partnership designed to help you grow your business. This service offers merchant credit card processing for all leading credit and debit cards. The service is fast, highly reliable and secure with single monthly statement, 24/7 support and at competitive rates: Visa 1.59%, MC 1.59% and Debit at $0.05/transaction. Start saving today!
Office Overhead Expense Insurance

More and more dental hygienists are opening their own practices. If you were to become temporarily disabled, how would you cover those operating costs? That's where Office Overhead Expense insurance comes in. This insurance plan will provide reimbursement of the normal and customary costs of running a business. CDHA and Sun Life are pleased to offer the coverage you need at the most affordable prices available!
Clinic Business Package Insurance Program

Office Package insurance:
Do you own a dental hygiene practice? Protecting your business assets is vital. Office package coverage includes property insurance, commercial general liability and crime. Basic policy premium starts at only $400 per year.
Click here for the coverage information sheet.
View the program website for more information.
For additional information: contact BMS or call 1-855-318-6557 for information on a Clinic Business Package
Introducing the Independent Practice Community
Share your pain...and your passion!

The new CDHA independent community is up and running! The only national one-stop community dedicated to independent practice. Connect with other dental hygienists who are working in independent practice. Whether you are interested in finding a location, a partner or good equipment, this is the go-to site. Interested in "greening" your practice? Considering a mobile practice? Costs and pitfalls of running your practice? How to use CDHA-ACHDnet™ or making insurance claims? Or maybe just a place to start...this is the place to find other like-minded business owners.
Independent Practice Webinar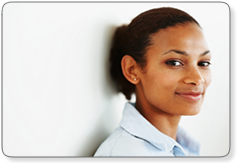 Get more information about the practice success webinar here.
CDHA wants you to succeed! We are committed to providing our members with information on all types of practices: as a solo practitioner, a partner in a group practice, contracting dental hygiene services in a long term care facility, or working in collaboration with other health professionals.