CDHA Advocacy Day a Success
The board of directors' annual Advocacy Day took place earlier this month. Due to pressing issues that consumed the attention of government and Parliamentarians in January and February, such as the intensity of the Omicron surge, the protest blockades and occupation of the Parliamentary precinct in Ottawa, and the Russian invasion of Ukraine, we opted to hold CDHA's Advocacy Day on April 5, during National Dental Hygienists Week™ (NDHW™). Senior staff and board members participated in a full day of virtual meetings to discuss our priorities and share information on the important role dental hygienists play in the everyday lives of Canadians. In particular, we stressed the need to include preventive dental hygiene care in the proposed national dental care plan as well as the urgency of supporting the oral health of vulnerable seniors. A report summarizing these conversations will soon be available on our advocacy web page.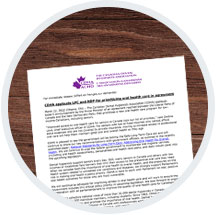 New Dental Care Program Announced by Prime Minister
In a new agreement reached between the federal Liberals and the New Democrats, the parties agreed to prioritize a new dental care program for low-income Canadians. The program will be offered to children under the age of 12 in 2022, then expand to under-18-year-olds, seniors, and persons living with a disability in 2023. Full implementation will occur in 2025. Read CDHA's statement applauding the March announcement by the prime minister, as well as a recent CTV Windsor news article featuring remarks from CDHA's chief executive officer, Ondina Love.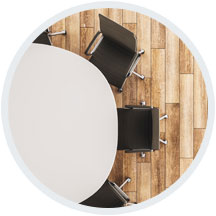 Oral Health Professionals Respond to New Federal Dental Care Program
In March, oral health professionals and select CDHA staff met with the NDP federal health critic, Don Davies, to share thoughts on the proposed new federal dental care program. The discussion touched on coverage for prevention and treatment, eligible providers, and ease of application for individuals and families. CDHA is committed to ensuring that this dental program supports preventive oral care and coverage for dental hygiene services, including delivery and reimbursement of services provided by independent dental hygienists. To that end, we have assembled a panel of dental hygienists from across the country to develop recommendations for the new program. We have also responded to the federal government's budget announcement of $5.3 billion over five years, starting in 2022–2023, and $1.7 billion ongoing, to fund this program.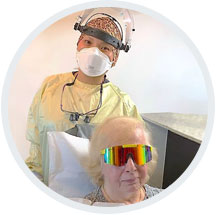 A National Oral Health Care Plan for Seniors: White Paper
In support of our long-standing advocacy focus on seniors' oral health, CDHA's board of directors commissioned a white paper to inform public policy discussions on the essential aspects of a public oral health care program for Canada's most vulnerable populations, with a focus on seniors. The full paper will soon be available on our advocacy web page (cdha.ca/oralhealthforseniors). Read highlights from the paper now in either English or French.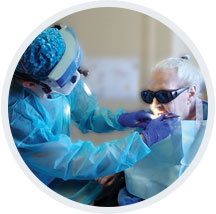 National Oral Health Standards for Long-Term Care: Digital Advocacy Campaign
Thank you to all those dental hygienists who have joined us in calling on federal politicians to include oral health in new national standards for long-term care. As of mid-April, 440 letters supporting our recommendations have been sent to Liberal, NDP, and Conservative members of Parliament. For those who haven't yet participated, there is still time! Please take a few moments to send your letters today.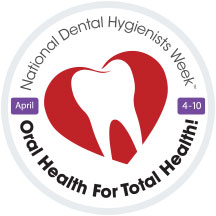 Elected Officials Celebrate National Dental Hygienists Week™
Government outreach is a key part of National Dental Hygienists Week™ (NDHW™). Digital NDHW™ packages were sent to all members of Parliament, prompting official greetings from Prime Minister Justin Trudeau and Minister of Health Jean-Yves Duclos, signed NDHW™ proclamations from MPs Don Davies (Vancouver Kingsway) and Heather McPherson (Edmonton Strathcona), as well as video greetings from Mississauga-Streetsville MP Rechie Valdez. Numerous MPs, along with Health Canada/PHAC, Statistics Canada, and many public health units wrote social media posts celebrating the importance of dental hygienists. Cities and towns across Canada also approved purple municipal landmark lightings and issued mayoral or city council proclamations, helping to spread our "Oral Health for Total Health!" message.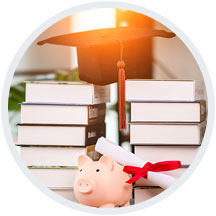 Student Loan Forgiveness Coming
To help bring more health care workers to the communities that need them most, the federal government is expanding its list of eligible professionals under the student loan forgiveness program, with details to be announced in the coming year. Expanding the program to include dental hygienists is one of CDHA's long-standing recommendations to government, and was discussed in our most recent meetings with staff at Employment and Social Development Canada and in the minister's office. CDHA looks forward to participating in consultations on increasing access to preventive dental hygiene services in underserved rural and remote communities.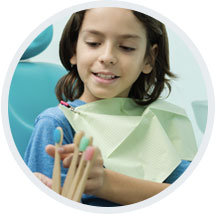 FDI World Dental Federation Consensus Statement Acknowledges Importance
of Prevention
The FDI (World Dental Federation) recently released a consensus statement on environmentally sustainable oral health care, aimed at moving the oral health care sector towards more environmentally friendly practices to reduce the carbon footprint of the profession. The statement highlights the importance of preventive oral care, which produces lower carbon emissions than many "avoidable" treatment interventions. It stresses the promotion of good oral hygiene habits at home, healthy low-sugar diets, and avoidance of tobacco. CDHA is pleased to see preventive care recognized as not only good for oral health, but also good for the environment.