The Canadian Journal of Dental Hygiene (CJDH)
Download The Current Issue
Quarterly Issue:
February 2014, volume 48, No.1

Highlights
Treatment modalities of oral cancer
Dental hygiene care of the head and neck cancer patient and survivor
Waterpipe smoking: A "healthy" alternative to cigarettes or a health hazard in disguise?
Oral cancer and biopsy protocol: A primer for the dental hygienist
Communicating effectively with the dental hygiene client about referral and biopsy
Oral cancer screening: Dental hygienists' responsibility, scope of practice, and referral pathway
Editorials
Oral cancer and the dental hygienist: Making a difference and saving lives
Dental hygienists: Agents of change for tomorrow's seniors
A dental hygienist's journey through oral cancer treatment
Last Issue
CJDH Archives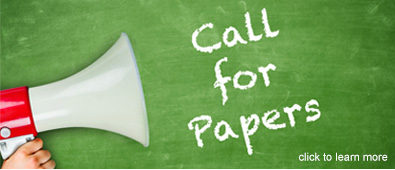 The Canadian Journal of Dental Hygiene (CJDH) is the only peer reviewed journal published in Canada exclusively for dental hygienists. CJDH is the flagship research vehicle of the Canadian Dental Hygienists Association, sharing dental hygiene research with a wide audience of oral health professionals. CJDH is indexed on biomedical databases—CINAHL, EBSCOhost, ProQuest and Thomson Gale.
Download the lastest issue here
Established in 1966, CJDH is a quarterly publication. The objectives of the journal are to encourage research in oral health by publishing studies, systematic literature reviews, editorials, case reports, short communications on activities of scientific and professional interest to members of the dental hygiene profession through an audited peer review. In CDHA's Membership Survey of 2011, 82% overwhelmingly rated the CJDH as a very effective communications vehicle. This high rating follows the #1 ranking CJDH received in the Readership Survey of 2009 as the preferred choice of readership over any other oral health journal in North America.
$1 per issue is allocated for journal production from each CDHA member's fees.
Manuscript Submissions
The Journal invites submissions on topics of relevance to dental hygiene education, practice, policy, and theory. Manuscripts may be submitted in English or French and should deal with current issues, make a significant contribution to the field of dental hygiene, and advance the scientific basis of practice. To discuss a possible contribution to the Journal or to submit a manuscript, please contact the scientific editor at scientificeditor@cdha.ca.
Subscriptions
In 2013, CJDH added its name to the growing list of scholarly publications whose content is now available free-of-charge online. The open access model allows dental hygiene research to reach a broader audience in a timely manner and, in so doing, highlights the important contributions of our researcher–authors to the overall oral health of Canadians.
Because CJDH is now available online at no charge, we will no longer be selling subscriptions to the journal.
Further Information
For more information about the Journal, please contact the Editorial Office by email at journal@cdha.ca or by telephone at 613-224-5515 x135 or 1-800-267-5235 x135.

ISSN 1712-1728 (online)
©2005–2013 CDHA | ACHD
We are pleased to announce that the fall and spring issues of Oh Canada! will be printed versions mailed to all CDHA members. The winter and summer will be electronic. We are introducing a similar alternating schedule for the Journal and the November issue will be delivered electronically only followed by a hard copy in February, electronic in May and print in August. This format adjustment is being conducted on a trial basis and next spring we will be conducting a readership survey to determine your delivery preference for CDHA's news magazine and research publications.