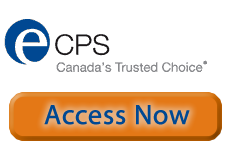 Dental Hygiene Programs
In Canada, dental hygienists must successfully complete a dental hygiene diploma or bachelor program. The curriculum focuses on oral and clinical science, with an emphasis on health promotion and preventive, motivational and communication strategies. To be able to practice, dental hygienists must be registered or licensed by the dental hygiene regulatory authority in their provincial or territorial jurisdiction.
Once dental hygienists are in practice, they must also meet ongoing quality assurance requirements. In most provinces or territories, dental hygienists are required to take a certain number of continuing education courses every year.
The Commission on Dental Accreditation of Canada approves requirements for all dental hygiene programs including those at colleges, universities and private institutions. For information on these requirements and a list of accredited dental hygiene programs, please visit Canadian Dental Hygiene Program Accreditation Requirements
Dental Hygiene programs requesting to have their contact information added to the listing must submit their request in writing, by fax at (613) 224-7283, with a copy of the approval to establish a dental hygiene program by the Ministry of Education in the province where the program is established. For revisions to the contact information of a dental hygiene program currently on the listing, submit the request by email at ce@cdha.ca. Include a copy of your school's current listing in the body of the email along with your requested changes. Please note that additions and revisions to the listing may take up to 4-6 weeks.
Degree & Degree Completion Options
Diploma Options
British Columbia
Camosun College

Dental Hygiene Program
3100 Foul Bay Rd.
Victoria, B.C.
V8P 5J2
Tel: 250-370-3189
www.camosun.bc.ca

College of New Caledonia

Dental Hygiene Program
3330 22nd Avenue
Prince George, B.C.
V2N 1P8
Tel: 250-562-2131
www.cnc.bc.ca

Vancouver Island University

Building 180, 900 Fifth Street
Nanaimo, BC
V9T 5Z5
Tel: 250-753-3245
Fax: 250-740-6225
info@viu.ca
www.viu.ca

Vancouver College of Dental Hygiene

3030 East Broadway
Vancouver, BC
V5M 1Z4
Tel: 604-215-7611
Toll Free: 1-800-457-3189<
Head Office: 416-423-3099
Fax: 604-215-7660
www.vancouver-college-dental.org

Vancouver Community College

Dental Hygiene Access Program
250 West Pender
Vancouver, BC
V6B lS9
Tel: 604-443-8506
www.vcc.ca
Saskatchewan
Saskatchewan Institute of Applied Arts and Technology
Dental Hygiene Program
SIAST, Wascana Campus
4500 Wascana Parkway
Box 556
Regina, Saskatchewan
S4P 3A3
Tel: 306-798-4356
www.siast.sk.ca
Ontario
Algonquin College of Applied Arts & Technology

Dental Hygiene Program
1385 Woodroffe Avenue, Room J117C
Nepean, Ontario
K2G 1V8
Tel: 613-727-4723
www.algonquincollege.com

APLUS Institute

Madison Centre
4950 Yonge Street,
Concourse Level, Unit 15
Toronto, Ontario
M2N 6K1
Tel: 416-222-0500
www.aplusinstitute.ca

Cambrian College of Applied Arts & Technology

Dental Hygiene Program
1400 Barrydowne Road
Sudbury, Ontario
P3A 3V8
Tel: 705-566-8101
www.cambriancollege.ca

The Canadian Academy of Dental Health and Community Sciences

1599 Hurontario St. Suite 105
Mississauga, ON
L5G 4S1
Tel: 905-278-2794 || 905-278-1740
www.cadh.ca

Canadian National Institute of Health

2650 Queensview Drive, Suite 160
Ottawa, Ontario
K2B 8H6
Tel: 613-726-CNIH (2644)
Toll Free: 1-866-726-CNIH (2644)
Fax: 613-726-3366
www.cnih.ca
info@cnih.ca

Canadore College of Applied Arts and Technology

Dental Hygiene Program
P.O. Box 5001
100 College Drive
North Bay, Ontario
PlB 8K9
Tel: 705-474-7600
www.canadorec.on.ca/

Collège Boréal

21, boulevard Lasalle
Sudbury, Ontario
P3A 6B1
French Program Only
Tel: 705-560-6673
www.borealc.on.ca/

Confederation College of Applied Arts & Technology

Dental Hygiene Program
P.O. Box 398
1450 Nakina Drive
Thunder Bay, Ontario
P7C 4Wl
Tel: 807-475-6110
www.confederationc.on.ca

Durham College of Applied Arts and Technology

Dental Hygiene Program
P.O. Box 385
2000 Simcoe Street
Oshawa, Ontario
LlH 7L7
Tel: 905-721-2000
http://www.durhamcollege.ca/

Fanshawe College of Applied Arts & Technology

Dental Hygiene Program
1460 Oxford Street East
P.O. Box 7005
London, Ontario
N5V 1W2
Tel: 519-452-4207
www.fanshawec.ca/en/DHY2/

Georgian College of Applied Arts & Technology

Dental Hygiene Program
825 Memorial Avenue
P.O. Box 2316
Orillia, Ontario
L3V 6S2
Tel: 705-325-2740
www.georgianc.on.ca/

George Brown College

Casa Loma Campus
160 Kendal Avenue
Toronto, Ontario
M5R 1M3
Tel: 416-415-2000
Toll-free: 1-800-265-2002
(in Canada and the United States)
TTY: 1-877-515-5559 http://www.georgebrown.ca/

La Cité Collégiale

801, promenade de l'aviation
Ottawa, Ontario
KlK 4R3
French Program only
Tel: 613-742-2493
www.lacitec.on.ca

Ontario Dental Education Institute

201 Wilson Street East
Ancaster, Ontario
L9G 2B8
Tel: 905-304-4706
Toll Free: 1-866-979-6334
Fax: 905-304-7360
www.on-dei.com
admin@on-dei.com


Oxford College of Arts, Business and Technology

670 Progress Ave.
Scarborough, Ontario
M1H 3A4
Tel: 416-439-8668
www.oxfordedu.ca
info@oxfordedu.ca

Niagara College Of Applied Arts & Technology

P.O. Box 1005
300 Woodlawn Road
Welland, Ontario
L3B 5S2
Tel: 905-735-2211
www.niagarac.on.ca

St. Clair College of Applied Arts and Technology

Dental Hygiene Program
2000 Talbot Road West
Windsor, Ontario
N9A 6S4
Tel: 519-972-2727
www.stclairc.on.ca


Toronto College of Dental Hygiene and Auxiliaries Inc.

300 Steeprock Drive
Toronto, Ontario
M3J 2W9
Tel: 416-423-3099
Fax: 416-423-3092
www.toronto-college-dental.org
Quebec
CÉGEP de Chicoutimi

Technique d'hygiène dentaire
534, rue Jacques-Cartier est
Chicoutimi, Québec
G7H lZ6
Tel: 418-549-9520
www.cegep-chicoutimi.qc.ca

CÉGEP de Trois-Rivières

Technique d'hygiène dentaire
3500, rue de Courval C.P. 97
Trois-Rivière, Québec
G9A 5E6
Tel: 819-376-1721
www.cegeptr.qc.ca

CÉGEP François Xavier-Garneau

Technique d'hygiène dentaire
1660, boulevard de 1'Entente
Québec, Québec
GlT 2S5
Tel: 418-688-8310
www.cegep-fxg.qc.ca

CÉGEP de Saint-Hyacinthe

Technique d'hygiène dentaire
3000, avenue Boullé
St. Hyacinthe, Québec
J2S IH9
Tel: 450-773-6800
www.cegepsth.qc.ca

CÉGEP Edouard-Montpetit

Technique d'hygiène dentaire
945, chemin de Chambly
Longueuil, Québec
J4H 3M6
Tel: 450-679-2631
www.collegeem.qc.ca

CÉGEP Maisonneuve

Technique d'hygiène dentaire
3800, rue Sherbrooke est
Montréal, Québec
HlX 2A2
Tel: 514-254-7131
www.cmaisonneuve.qc.ca

CÉGEP de l'Outaouais

Technique d'hygiène dentaire
333, boulevard Cité des Jeunes C.P. 5220, succ.
Hull, Québec
J8Y 6M5
Tel: 819-770-4012
www.coll-outao.qc.ca

John Abbott College

P.O. Box 2000
St. Anne de Bellevue, Quebec
H9X 3L9
Tel: 514-457-6610
www.johnabbott.qc.ca
New Bruinswick
Oulton College
Dental Hygiene Program
55 Lutz Street
Moncton, New Brunswick
E1C 0L2
Tel: 506-858-9696
Toll Free: 1-888-757-2020
Fax: 506-858-8490
www.oultoncollege.com
Nova Scotia
School of Dental Hygiene
Faculty of Dentistry
Dalhousie University
5981 University Avenue
Halifax, Nova Scotia
B3H 3J5
Tel: 902-494-672
www.registrar.dal.ca